Center for Clean Energy Engineering (C2E2) at the University of Connecticut is a multi-disciplinary research center focusing on education, research, and innovation in sustainable energy systems.  By catalyzing the transformation of science-to-systems for a global "Sustainable Energy Economy," our faculty and students work together in partnership with federal, state, and industrial leaders to develop and accelerate cost-effective solutions to tackle global energy and environmental concerns.
Our Mission is to become a leader in transforming science to systems; bridging the gap from fossil fuels to 100% renewable energy and enabling the development of economical solutions for critical technical issues; and providing guidance and leadership in solving global societal issues ranging from sustainable energy to the environment.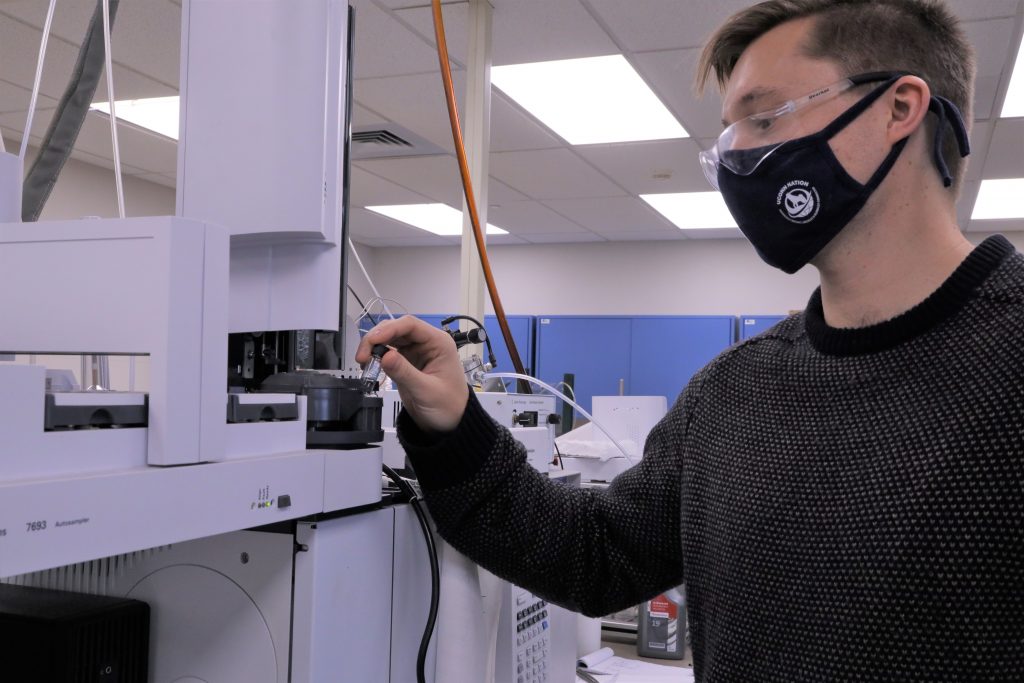 From Ideas to Implementation
Capitalizing on its historical leadership in fuel cells, C2E2 continuously reevaluates and expands its mission and capabilities encompassing a comprehensive portfolio of energy technologies from conventional fuels to renewables, to energy storage. This broader focus uniquely positions us to provide breakthrough research and world-class education that, in collaboration with partners, enables the development and adoption of cost-effective engineered energy solutions.
Research and Innovation
Our center consists of an excellent and diverse group of faculty and researchers who are experts in their field. Our team conducts fundamental and applied research through programs sponsored by federal and state government agencies, national laboratories, and industrial partners.  Through these efforts we discover and apply scientific knowledge and develop innovative solutions to real-world concerns in the areas of:
electrochemical systems
advanced energy materials
power electronics
fuels and combustion
water and environment
Education and Workforce Development
Through our research and educations programs, we are dedicated to providing individuals with foundational knowledge and skills pertaining to energy technology and policy. We offer our students and researchers opportunities to participate in integrated, hands-on opportunities under the mentorship of leading energy faculty and industry experts. We manage a graduate degree program (MS in Advanced Manufacturing for Energy Systems) funded by US DoE and hold outreach programs for students and educators at the K-12 level, undergraduate and graduate students, and industry professionals.
Partnerships
We are proud of our collaborative research culture. We are committed to providing our partners with cost-effective solutions to their energy challenges through the development and deployment of state-of-the-art technologies. Our commitment to these professional collaborations ensure relevancy of our research and provide a real-world experience for our faculty and students.
Leadership Team