Author: UConn-Technion Collaboration Develops Model for Affordable Fuel Cell Catalysts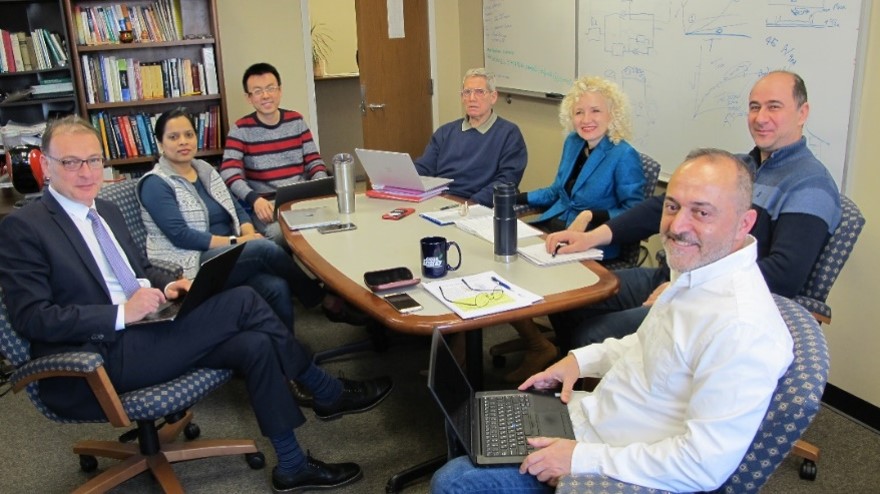 UConn researchers and collaborators at Technion – Israel Institute of Technology developed a theoretical model that will expediate the development of affordable fuel cells.
Radenka Maric, UConn's vice president for research, innovation and entrepreneurship; Dario Dekel from Technion's Chemical Engineering Department; S. Pamir Alpay, UConn's associate dean for research and industrial partnerships; and Sanjubala Sahoo, a research scientist in Alpay's group published their findings in ACS Catalysis in February.
The model analyzed the electronic structure and associated functional properties of a palladium-ceria catalyst for the hydrogen oxidation reaction (HOR), a critical process in clean energy conversion.
Author: Three Engineering Faculty, Eight Others Named As Inductees to CT Academy of Science and Engineering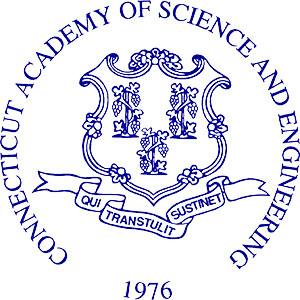 Nine University of Connecticut faculty were announced as inductees into the Connecticut Academy of Science and Engineering (CASE) for 2021, including UConn Provost and Executive Vice President for Academic Affairs Carl Lejuez.
CASE, which was chartered by the Connecticut General Assembly in 1976, provides expert guidance to the state of Connecticut and promotes the application of science and technology towards issues of economic well-being and human welfare.
This year, CASE elected 32 new fellows, drawn from both industry and academia. Election to the Academy is based on the applicant's scientific and engineering distinction, achieved through significant contributions in the form of publications, patents, outstanding leadership, and other factors.
Author: Dr. Radenka Maric publishes new book
UConn Vice President for Research, Innovation and Entrepreneurship, Dr. Radenka Maric has just released a new book with co-author Gholamreza Mirshekari.  This book is a valuable resource for beginners as well as for experienced researchers and developer of solid oxide fuel cells.  All proceeds from sales of the book will support students through scholarships.   For more information visit CRC Press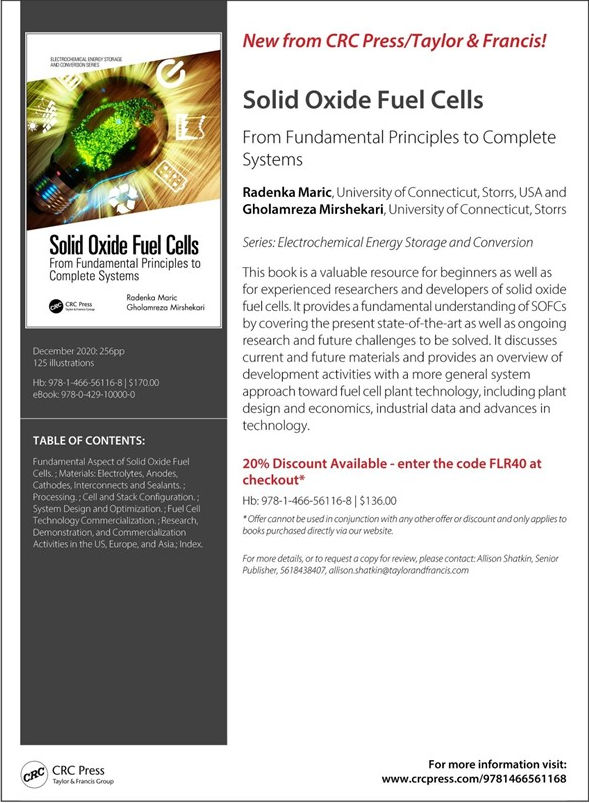 Author: Graduate Student's Research Aids Green Technology Revolution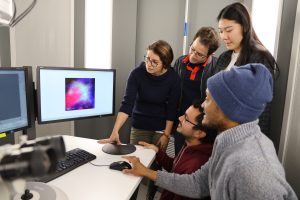 MSE graduate student Richard Andres Ortiz Godoy is hoping his research can be part of the effort to liberate society from fossil fuels. His research focuses on fuel cells, which provide an efficient, reliable and environmentally friendly next-generation energy alternative. Such prospects, however, wouldn't be possible without access to the advanced research facilities, faculty expertise and dedicated technical staff available to him as a student in the MSE graduate program.
Author: Dr. Jasna Jankovic receives NSF CAREER Award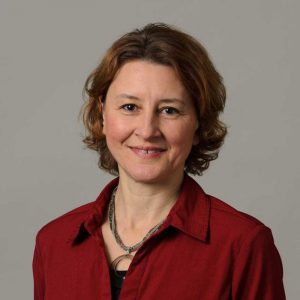 Professor Jasna Jankovic, both an esteemed Professor in Materials Science and Engineering and a core faculty member at the Center for Clean Energy Engineering, has recently received one of the most prestigious awards for new faculty. On December 21st, 2020, she was granted the National Science Foundation (NSF) CAREER Award, for her project "Understanding Degradation Mechanisms in Sustainable Energy Electrochemical Systems Using Advanced Characterization Approaches." This award, as stated by the NSF, supports early-career faculty who have much promise to be academic role models in research and education, and to be leaders for the mission of their department. As she was granted the award just in time for the winter holidays, Professor Jankovic celebrated virtually with her students, as seen below.
C2E2 congratulates Professor Jankovic on her achievement!
Author: Sun and Sea: UConn Professor Advances in National Solar Desalination Contest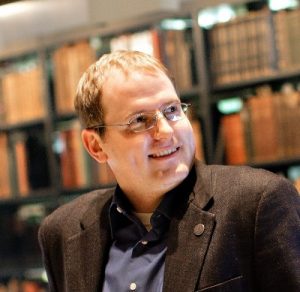 University of Connecticut professor of Chemical & Biomolecular engineering Jeff McCutcheon is a quarter finalist in the American-Made Challenges: Solar Desalination Prize administered by the U.S. Department of Energy.
High salinity brines from oil and gas production, mining and industrial wastewaters are challenging to treat with conventional desalination technologies. Scientists have been working on various techniques to use solar energy to drive desalination processes.
"A real opportunity for solar thermal distillation technology is in the treatment of brines that are not treatable by conventional desalination technologies, like reverse osmosis," McCutcheon says.
Author: Energy Department Releases its Hydrogen Program Plan
Energy Department Releases its Hydrogen Program Plan
Today, the U.S. Department of Energy (DOE) released its Hydrogen Program Plan to provide a strategic framework for the Department's hydrogen research, development, and demonstration (RD&D) activities.
The DOE Hydrogen Program is a coordinated Departmental effort to advance the affordable production, transport, storage, and use of hydrogen across different sectors of the economy.  The Plan involves participation from the Offices of Energy Efficiency and Renewable Energy (EERE), Fossil Energy (FE), Nuclear Energy, Electricity, Science, and the Advanced Research Projects Agency–Energy.
"Hydrogen has the potential to integrate our nation's energy resources. To fully recognize hydrogen's potential across the economy, we need to see a significant increase in hydrogen supply and demand, and we need to lower costs," said U.S. Secretary of Energy Dan Brouillette. "EERE is excited by the Department-wide efforts and collaborations outlined in this Plan to cement hydrogen's place among our energy options."
Author: International Partnership for Hydrogen and Fuel Cells in the Economy – Student Infographic Challenge 2020
Dear students,
On behalf of the UConn Center for Clean Energy Engineering (C2E2) and in preparation for the National Hydrogen and Fuel Cell Day (08/10), we invite you to submit your Infographic designs about hydrogen and fuel cells. C2E2 is encouraging you to participate in this challenge, and offering prizes to winning entities (including cash and travel support) and technical support in preparation of the designs. Please, submit them to both to media@iphe.net for IPHE competition and to jasna.jankovic@uconn.edu. Only the designs submitted to both C2E2 and IPHE are eligible for the C2E2 awards. Please see the attached flyer for more details. Deadline – Oct 8, 2020.  Learn more.

The Challenge: Are you a student looking to learn more about hydrogen and fuel cells? IPHE wants to hear from you! Don't miss out on this chance to apply your research and creative design skills to learn more about the world of hydrogen and win a cash prize.
As part of the IPHE Student Infographic Challenge, participants will research, interpret, and create a succinct, engaging infographic about a topic related to hydrogen and fuel cells. Through this challenge, students gain foundational knowledge about the field of hydrogen and fuel cells, develop research and design skills, and explore their creativity. This challenge provides a great opportunity to learn about this important field of energy research in a fun, engaging way. It also offers you the chance to expand your portfolio, connect with other students and professionals, and work alongside the next generation of hydrogen and fuel cell advocates, scientists, and engineers.
Who Can Enter: Secondary- (ages ~13 to 18) and university-level students from IPHE member countries are eligible to enter. Each pool of applicants will be judged separately. Students may work alone or in groups of 2-4.
Submission Details: Infographics are an important tool for delivering information in a quick, accessible, and visually appealing format for all audiences. The combination of text and visuals can serve a variety of purposes, from constructing an engaging narrative to expressing dense or technical information in a concise, straightforward way.
Students will research and design an infographic that is suitable for a public audience and is related to hydrogen and fuel cells in some way. Some possible topic areas include:
Basics of hydrogen and fuel cells
International status of hydrogen & fuel cells
Status of hydrogen & fuel cells within student's or team's home country
Hydrogen and fuel cell applications
Current field research
History of fuel cell technology development
Hydrogen safety
How to Submit: Participants will email their completed infographics to media@iphe.net and jasna.jankovic@uconn.edu with the subject line "IPHE Infographic Challenge Submission." Your infographic should be in English, submitted as a high-resolution PNG, PDF or JPEG file and labeled as follows: "Country name_institutionname_last name." Please note that submitting a version of the infographic in your native language is optional and will not impact judging or selection decisions.
Feel free to contact us with any questions.
Thank you and we look forward to your submissions!!!
Jasna Jankovic, Ph.D.
Assistant Professor
Materials Science and Engineering Department
University of Connecticut
O: (860) 486-6496
M: (860) 617-8798
jasna.jankovic@uconn.edu
Author: UConn Researchers Receive Patent for Diabetes-Sensing Breathalyzer
UConn researcher and vice president for researcher, Radenka Maric, and a former graduate student Rishabh Jain were recently issued a patent for a breath sensor able to detect chemical compounds that are markers for various chronic diseases.
Human breath is primarily composed of nitrogen, carbon dioxide, oxygen, and water vapor. But there are traces of more than 200 other chemicals that are the product of the body's metabolism. Even minute deviations from normal concentrations of these chemicals are often biomarkers for the onset of disease. These compounds can indicate the presence of diabetes, liver diseases, breast cancer, schizophrenia, cystic fibrosis, and many other diseases.
Author: UConn and Technion Collaborate on the Development of Next Generation Fuel Cells
Radenka Maric, UConn's vice president for research, innovation and entrepreneurship, Dario Dekel from Technion's Chemical Engineering Department and S. Pamir Alpay, UConn's associate dean for research and industrial partnerships are working on advanced concepts that will provide novel solutions in catalysis and energy research.
UConn and Technion have had a relationship for two years under the UConn-Technion Energy Collaboration Initiative, which enables the exchange of faculty and students between the two schools for presentations and collaboration on research. The partnership was facilitated by UConn's Office of Global Affairs.
This initiative became the base for UConn and Technion to collaborate on several topics associated with the development of new materials and approaches to reduce precious metal content in anion-exchange membrane fuel cells (AEMFCs). These cells are remarkably efficient, but they are also expensive to manufacture right now.