Dr. Jasna Jankovic receives NSF CAREER Award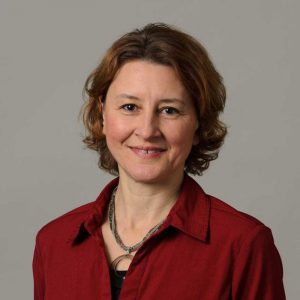 Professor Jasna Jankovic, both an esteemed Professor in Materials Science and Engineering and a core faculty member at the Center for Clean Energy Engineering, has recently received one of the most prestigious awards for new faculty. On December 21st, 2020, she was granted the National Science Foundation (NSF) CAREER Award, for her project "Understanding Degradation Mechanisms in Sustainable Energy Electrochemical Systems Using Advanced Characterization Approaches." This award, as stated by the NSF, supports early-career faculty who have much promise to be academic role models in research and education, and to be leaders for the mission of their department. As she was granted the award just in time for the winter holidays, Professor Jankovic celebrated virtually with her students, as seen below.
C2E2 congratulates Professor Jankovic on her achievement!