WiSFiRE – UConn's Women in STEM Frontiers – Jan 31 2020
Join us for a one-day conference featuring talks by female faculty in STEM at UConn.  Come hear about their exciting research and how they have built their scientific careers!
A list of sp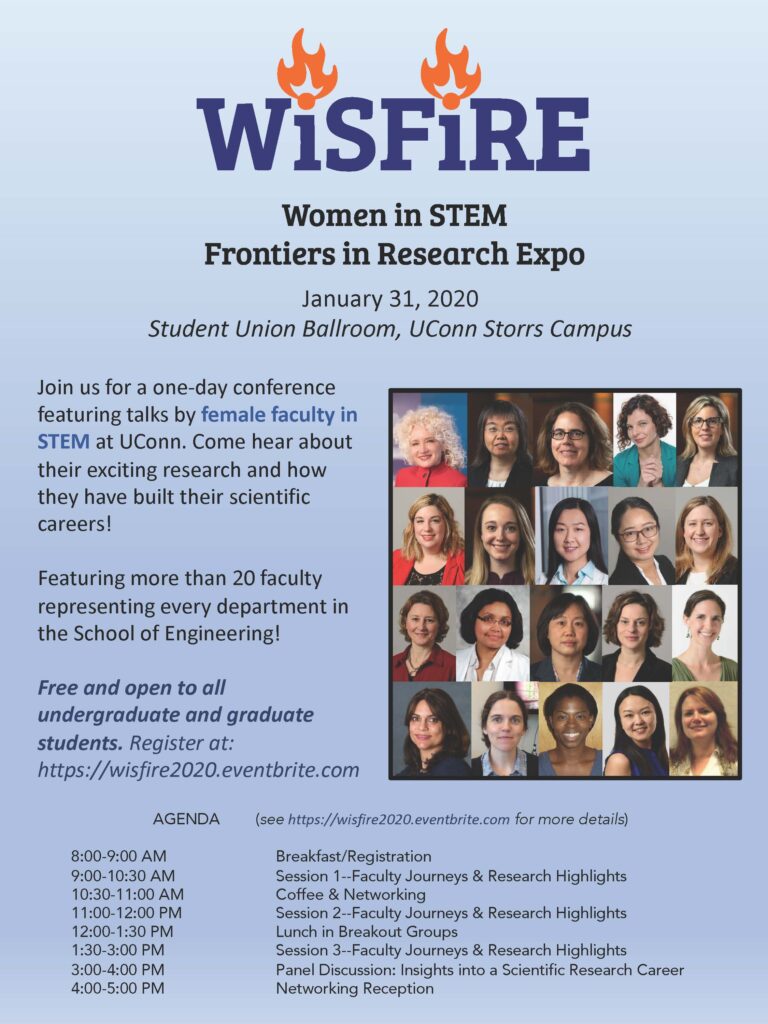 eakers, panelists, and talk titles can be found on the registration website.
Register today at wisfire2020.eventbrite.com