Facilities
The Center occupies a state-of-the-art 16,000 sq. ft. facility and is located on the University of Connecticut Depot Campus just five minutes from the main Storrs campus. Design and construction of the building were subsidized

 through a $2 million grant from the U.S. Department of Commerce Economic Development Authority paired with matching funds of $670,000 from the University of Connecticut. The building offers an ideal combination of flexible and functional space geared to meet the objectives of research, education and commercialization. Additional information follows:
Key Features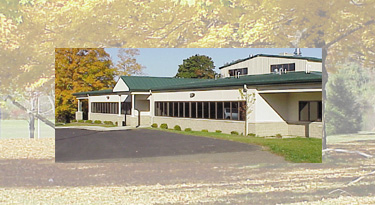 (4) High Bay areas. All include 24-foot tall ceilings and an average of 1000 sq. ft. Overhead door access available for each high bay area. In addition, each high bay has access to compressed air, water, an exhaust system and 220/480 Volt electrical bus.
(4) Physical Lab areas. Labs include sinks, vent hoods and, on average, 800 sq. ft.of space. In addition, each lab area has access to compressed air, water, and 110/220 volt electrical service.
Sophisticated gas detection sensors and alarms are installed throughout the laboratory areas.
One Conference Room with 200 sq ft. and one small meeting room
Flexible Office Area containing 1200 sq. ft of flexible office space that can be configured to meet the needs of students, faculty or industrial affiliates.
Administrative Area. This space features a kitchen, office equipment room, reception area, and various administrative offices.
The facility is equipped with a 300KVa transformer, ensuring ample power to the facility. High Speed Data and phone access is available at multiple locations in the lab areas, high bay areas, classrooms, conference rooms and offices.
Directions and Parking
Ample parking is available at the C2E2, and frequent bus transportation connects the Depot and Storrs campuses. Click here for directions and a map.
The address for the Center for Clean Energy Engineering is:
University of Connecticut
Center for Clean Energy Engineering
44 Weaver Road, Unit 5233
Storrs, CT 06269-5233
The main phone number is 860-486-9204.